News
Die Übernahmen in der Marihuana-Industrie nehmen zu. Das hier könnten die drei nächsten Übernahmekandidaten sein.
Nachdem zuletzt
CanniMed von Aurora Cannabis
übernommen wurde (wir berichteten) sind nun drei weitere Unternehmen lt. dem folgenden Artikel
interessante Übernahmekandidaten.
Hier der Artikel im englischen Original:
www.technical420.com/cannabis-article/3-canadian-cannabis-acquisition-targets
Consolidation has been a leading theme so far this year and we only expect to see merger and acquisition (M&A) activity pick up.
The recent pullback has made valuations much more attractive and after several leading Canadian licensed producers completed $100+ million bought deals ($200+ million for some), we can expect to see this capital put to work.
Although many of such producers have already earmarked a good portion of these funds for existing production expansion initiatives, these companies can use their stock as a currency to make acquisitions.
Today, we want to highlight three companies that we believe represent attractive acquisition targets.
Three Canadian LP Acquisition Targets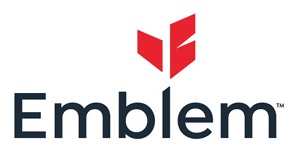 Emblem Corp. (TSX-V: EMC)
(EMMBF) is probably the most likely acquisition target due to the attractive valuation and management turnover. With a market cap below $170 million and several production expansion initiatives underway, it would make sense for someone like Canopy Growth (WEED.TO) (TWMJF) to acquire the company.
After Aurora Cannabis (ACB.TO) (ACBFF) acquired CanniMed Therapeutics (CMED.TO) (CMMDF), it makes even more sense for Canopy to acquire Emblem due to the focus on cannabis oils. With Canopy's expertise, we think Emblem could be a much more efficient and profitable company.
www.emblemcorp.com

Organigram Holdings (TSX-V: OGI)
is a very attractive (but expensive) acquisition target for any of the big three, Canopy Growth, Aphria (APH.TO) (APHQF), and Aurora Cannabis. The marijuana producer has secured two supply agreements with provinces for recreational cannabis and we are bullish on the company's long-term opportunity.
With a market cap north of $600 million, this would be a very expensive acquisition for any company. We think this acquisition would come with millions of synergies and be accretive in the first year. When we look at the potential combined companies, we think the whole is greater than the sum of the parts.
www.organigram.ca

Maricann Group (CNSX: MARI)
(MRRCF) has significant exposure to the Canadian and German medical marijuana markets and we find this to be a very attractive aspect of the company. The medical marijuana producer is well capitalized and focused on several significant growth initatives.
With a market cap less than $350 million, Maricann represents an attractive acquisition target for any company trying to expand their reach domestically (Canada) and internationally (Germany).
www.maricann.com